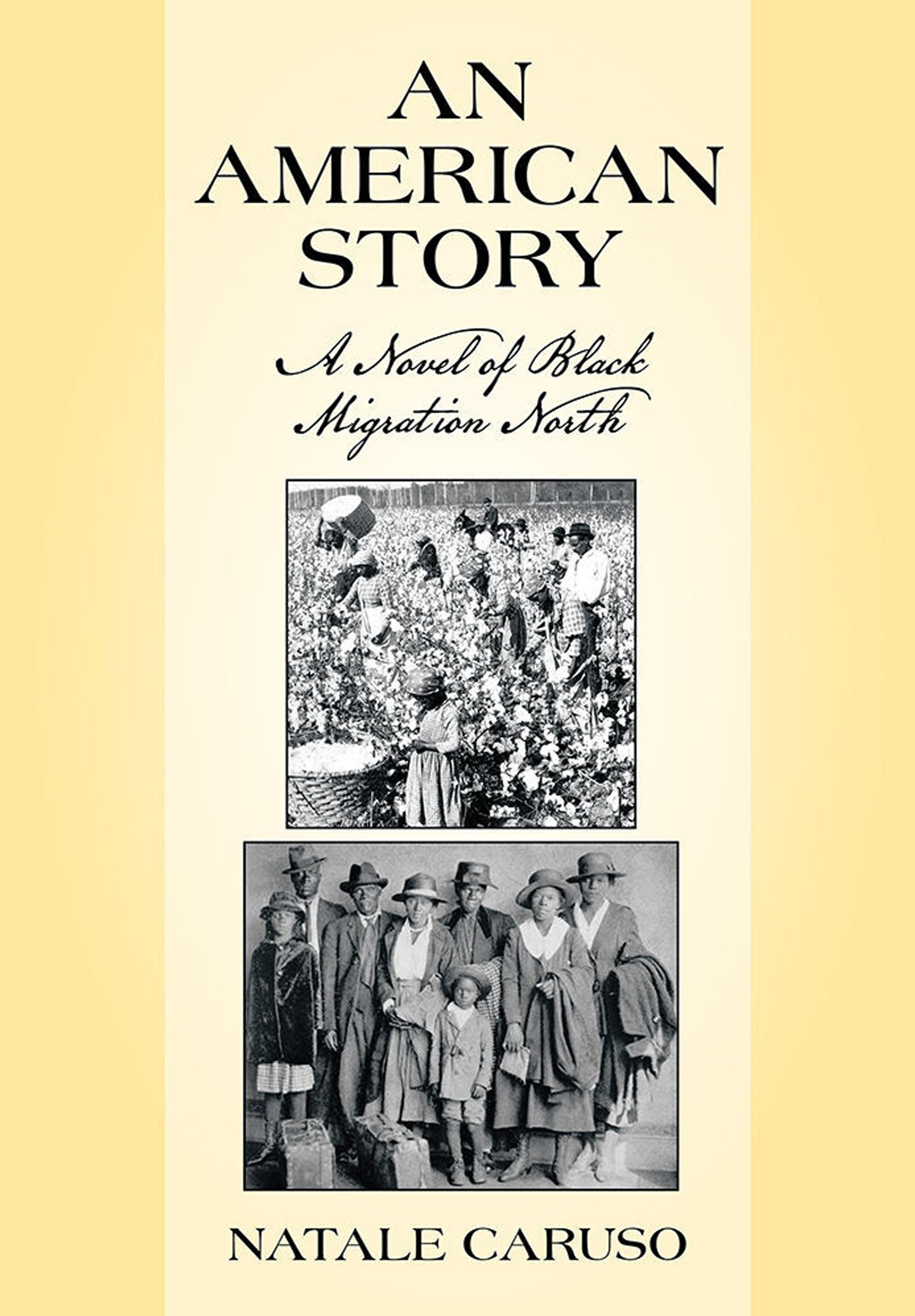 Title: An American Story
Author: Natale Caruso
Subject: Fiction-History
Release Date: Available Now
Reviewer: Rebecca Ross
An American Story is the exploration of American history through the eyes of the people who experienced it firsthand – the men and women who held no positions of power, but were forced to live with the hand they were dealt.
An American Story not only covers a period of intense, rapid change in the United States, it also gives insight into the experiences of several minority groups and travels across the US from Chicago all the way to San Francisco and does a wonderful job of capturing cultural details and emotions in a very well researched package.
Throughout their journey, their lives intertwine with a host of characters who find themselves in similarly hard times, from lounge singers to priests, as politics, religion, and historical events impact them in a variety of unfortunate ways.
Though she comes in contact with the worst of humanity, Millie does find love and is able to escape her life of oppression with her husband Sam. While they are hopeful that they will find a better life, they instead find more oppression, racism, and unrest and must deal with separation, death, and heartache.
Millie was born to a white man and a black woman at a time when certain groups in the South found such a union unacceptable. This brave pair lost their lives, but was able to send their young daughter to Texas to save her life and give her what they hoped would be a bright future.
In the book, Natale Caruso captures the full spectrum of the American experience over a span of fifty years; a period that saw a great deal of change in the United States.