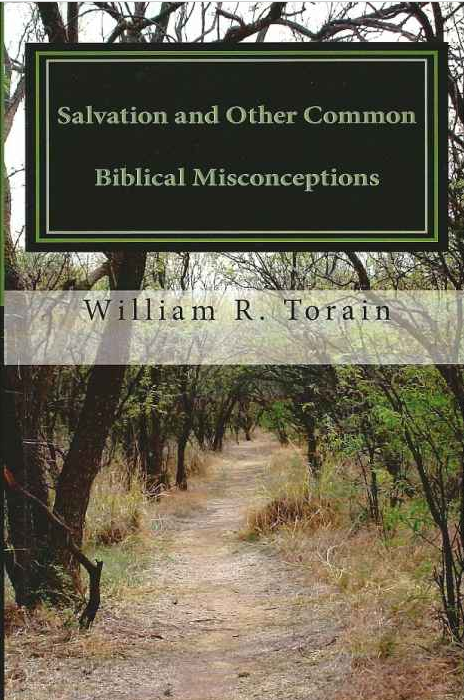 Title: Salvation and Other Common Biblical Misconceptions
Author: William R. Torain
Subject: Religion
Release Date: Available Now
Reviewer: Mariah Josey
William R. Torain's Salvation and Other Common Biblical Misconceptions opens each section of his religious book with different passages of scripture that relay to the ideas to follow. He explains the passages in his own interpretations. Torain covers many topics that a lot of Christians struggle with in their spiritual lives, such as: salvation, forgiveness, even tithing. Torain also includes sections on the importance of the Bible. Not only should Christians read the Bible, but studying and consulting the Bible for answers to life's problems is also encouraged.
The last section of the book discusses Job, Balaam and Rahab. The author identifies Job as the epitome of Christianity – that every Christian should strive to emulate Job's obedience. Balaam functions as Job's opposite – representing the worst of behavior through his disobedience. Rahab's life offers an example of how God can change lives. Torian pulls passage from the Bible to help illuminate these examples.
Though a slim volume, this book is quite full of information and a fresh, simplified perspective on Christianity. Some sections, like the one on tithing, feel a little overly forceful, but otherwise the tone is not offensive to readers, regardless of their religious beliefs. It is clearly written, and can probably be integrated into Bible study groups quite easily. It is sure to spark interesting questions between its readers. Because of the simple focus, it may also make for a nice gift to those considering a change in faiths, or need a fresh introduction to Christianity.